From 2002 until about 2006/07, I was really really really into hondas. Eddy was my favorite car.
Eddy is an 88 civic that I bought in 2002 for $800. Eddy consists mostly of parts from other Hondas, aftermarket stuff, and parts that I made. He weighs 2080lbs. He was quicker around an autocross course than he looks. Once I finally bought proper tires, I was regularly winning in the local Street Mod class and placing in the top five overall ahead of STIs, EVOs, and even the occasional tube-frame, purpose-built autocross car.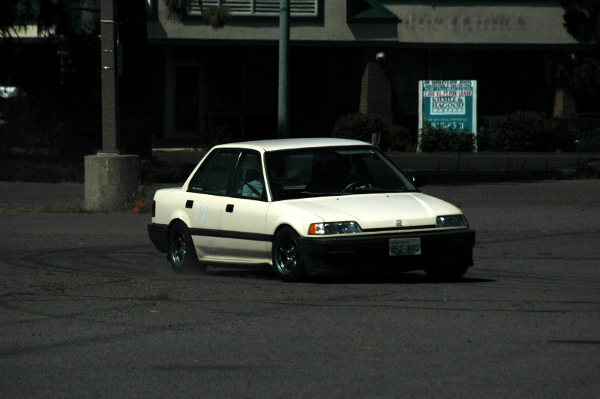 Eddy has very stiff suspension and was painful to drive on anything but smooth roads.
Eddy sported a motor from a 2000 CRV with a T3 turbo hanging off the front of it. The motor was controlled by my very own engine management system.